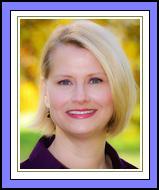 Erika Nagy, MSEd., SEP, LCSW-R, is a licensed clinical social worker with advanced training in relational psychoanalysis.  Erika founded Therapist NYC in 2000, where she works with couples, parents, and individuals (ages 18 and over) in a supportive, collaborative environment.
Among her areas of specialization, Erika offers therapeutic support for Couples and Parents. As a trained PACT Couples Therapist, Erika works with couples to address issues surrounding commitment, communication styles, closeness, intimacy, parenting, and blended & non-traditional families. Erika further offers support groups to help parents and caregivers develop the resilience to rear children with ongoing emotional issues, developmental delays, and associated learning differences.
Erika also provides psychodynamic psychotherapy, cognitive-behavioral therapy, mindfulness-based relaxation techniques, relational psychoanalysis, and Somatic Experiencing in an eclectic, need-based manner to couples, parents, and individuals experiencing relationship issues, parenting issues, mind/body issues, anxiety, trauma, career changes, loss/grief, depression, and infertility.
Given her extensive experience and educational background, Erika qualifies in the state of New York as a health practitioner whose services are reimbursable by participating insurance plans.  Her professional, academic, and licensing credentials include the following:
Education:
Bank Street College of Education

MSEd, Infant and Parent Development
New York University

MSW, Social Work
Psychoanalytic Institute: National Institute for the Psychotherapies

Certificate, Psychoanalysis and Psychotherapy
Psychoanalytic Institute: National Institute for the Psychotherapies

Supervisory Certificate, Supervisory Training Program
Somatic Experiencing Trauma Institute

SEP Certificate, Somatic Experiencing Practitioner
PACT Institute, Dr. Stan Patkin

PACT Therapist, Level II
Parnell Institute, Laurel Parnell, Ph.D.

EMDR, Level II
Licensing:
Registered Licensed Clinical Social Work

License # 069464

Additional Qualification: "R" (Reimbursable) 6-year Psychotherapy Privilege
 
Professional Affiliations:
National Institute for the Psychotherapies

Training Supervisor
National Institute for the Psychotherapies

Former Member, Board of Directors
New York State Society for Clinical Social Work

Current Member in Good Standing
Association for Relational Psychoanalysis & Psychotherapy (IARPP)

Current Member in Good Standing
American Mental Health Alliance

Supporter, Advocate for Clients' Rights to Privacy and Confidentiality
Erika is eager to help you reach your goals. To learn more or to schedule an appointment, please contact Therapist NYC, 212.581-3689.